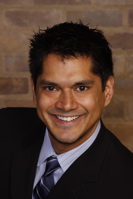 Salim Karim
President & CEO
Salim drives the vision of InnHouse Capital. Serving as the President and CEO of iGC since 2002, Salim has managed and overseen investments in a variety of industries, including hospitality management, licensed retail operation and real estate procurement. Salim is an executive member of the Young Presidents' Organization chapter in Vancouver, and sits as a director on the boards for each of the Vancouver Police Foundation. Salim was listed as a member of Business in Vancouver's "Top 40 under 40" in 2008, and was named "Entrepreneur of the Year" by Ethno BC in 2010.
T: 604.630.1494
E: salim@innhouse.bc.ca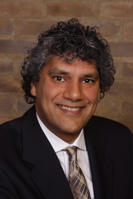 Amin Karim
Director, Operations
Amin lends his deep knowledge of leadership and operational excellence to InnHouse Capital. Having grown with the family office for the past 30 years, Amin has managed and overseen the portfolio of operating companies within iGC. Amin played a key role in the development and growth of iGC's licensed retail operation portfolio and hospitality division. Under Amin's leadership, Lonsdale Quay Hotel (since divested by iGC) was named by BC Business Magazine as one of the "Best Companies to Work for in BC" in 2010. Amin currently provides guidance on operational matters to iGC's most recent acquisition, Inter-Urban Delivery Services Ltd.
T: 604.630.1495
E: amin@innhouse.bc.ca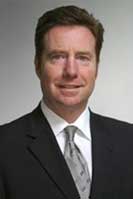 Geoff Graves
Chief Operating Officer
As COO, Geoff provides leadership to our Owner Operators; supporting them to realize on their full potential, develop careful growth strategies and execute their business plans.
Geoff is a proven entrepreneur and executive leader with a passion for building businesses and strong corporate cultures.  Geoff has built two businesses from start up to 30 plus million in revenues and has lent his expertise to a broad base of businesses across multi-location motor home rental, sales and service, inbound tour operation, real estate syndication, manufacturing, import and distribution, and e-commerce sectors.
T: 604-630-1487
E: geoff@innhouse.bc.ca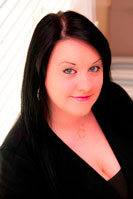 Christine Lawton
Operations Manager – LRS Division
Christine has worked for InnHouse Group of Companies since 2005 and is currently in charge of operations for the Licensed Retail Stores. Having worked in Vancouver's hospitality and licensed retail industries for over seventeen years, she brings vast experience and passion to her role. Christine leads InnHouse's retail operations with vision and dedication and is committed to ensuring customer satisfaction while maintaining the highest operational standards. Christine has earned her Level Two Intermediate Certificate (with Merit) from the Wine and Spirits Education Trust (WSET).
T: 604-630-1499
E: christine@innhouse.bc.ca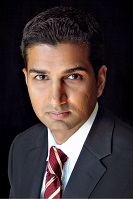 Jamil Murji
Advisor
Jamil is the operating partner of Inter-Urban Delivery Services Ltd., an organization within the InnHouse Group of Companies network. Prior to assuming this role in 2013, Jamil performed equity research for an investment bank, focusing on the Canadian industrial sector. Jamil has considerable experience analyzing publically traded equities, hedge funds, private companies and various other assets. Jamil lends this knowledge and experience to the InnHouse Capital team.