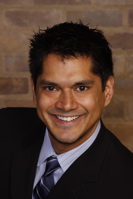 Salim Karim
President & CEO
Salim drives the vision of InnHouse Capital. Serving as the President and CEO of iGC since 2002, Salim has managed and overseen investments in a variety of industries, including hospitality management, licensed retail operation and real estate procurement. Salim is an executive member of the Young Presidents' Organization chapter in Vancouver, and sits as a director on the boards for each of the Vancouver Police Foundation. Salim was listed as a member of Business in Vancouver's "Top 40 under 40" in 2008, and was named "Entrepreneur of the Year" by Ethno BC in 2010.
T: 604.630.1494
E: salim@innhouse.bc.ca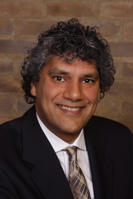 Amin Karim
Director, Operations
Amin lends his deep knowledge of leadership and operational excellence to InnHouse Capital. Having grown with the family office for the past 30 years, Amin has managed and overseen the portfolio of operating companies within iGC. Amin played a key role in the development and growth of iGC's licensed retail operation portfolio and hospitality division. Under Amin's leadership, Lonsdale Quay Hotel (since divested by iGC) was named by BC Business Magazine as one of the "Best Companies to Work for in BC" in 2010. Amin currently provides guidance on operational matters to iGC's most recent acquisition, Inter-Urban Delivery Services Ltd.
T: 604.630.1495
E: amin@innhouse.bc.ca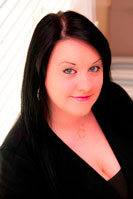 Christine Lawton
Operations Manager – LRS Division
Christine has worked for InnHouse Group of Companies since 2005 and is currently in charge of operations for the Licensed Retail Stores. Having worked in Vancouver's hospitality and licensed retail industries for over seventeen years, she brings vast experience and passion to her role. Christine leads InnHouse's retail operations with vision and dedication and is committed to ensuring customer satisfaction while maintaining the highest operational standards. Christine has earned her Level Two Intermediate Certificate (with Merit) from the Wine and Spirits Education Trust (WSET).
T: 604-630-1499
E: christine@innhouse.bc.ca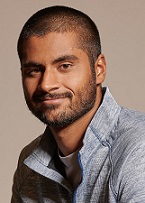 Fillah Karim
Director, Acquisitions
Fillah's first passion was in the sport of sailing where over a 10 year span he progressed from a kid with a dream to the top Canadian athlete in his class, representing Canada at numerous World Championships, World Cups and international competitions along the way. From his many years of experience as an athlete independently running his own campaign, Fillah has developed a strong skillset for finding creative solutions to challenging problems while never loosing sight of the big picture. He brings that same energy, drive and vision to his current passions of business and real estate and expanding the Innhouse portfolio.
T: 604.833.2295
E: fillah@innhouse.bc.ca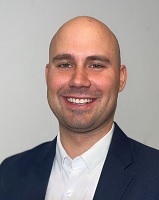 Adrian Vlasic
Director of Business Development
Adrian brings a diverse business background to the Innhouse group. His innovative nature crafts a different approach to challenges often faced in business. He started while working with his father in the family sailmaking business, helping to modernize that operation by coming up with creative and out of the box solutions to everyday tasks. To satisfy his growing desire for knowledge of the business world, he got his undergraduate degree in Business Administration specializing in Human Resources Management and followed that up with a Masters in International Business. Adrian takes a "people first" approach to every problem – seeking to understand the various considerations and then working to come up with solutions that maximize value for all parties. He specializes in creating operational harmony and loves to get down to the nuts and bolts of a business to see how it can run even better.
T: 778.988.3487
E: adrian@innhouse.bc.ca